This collaborative community website is dedicated to the pioneering metal band Metallica. We welcome all constructive edits, however we do ask that you refer to the "Helping Out" section below if you are not an experienced editor. Together we will work to expand this wiki into a comprehensive resource for information relating to Metallica.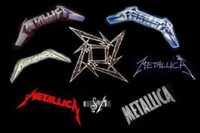 Metallica
is an American heavy metal band from Los Angeles, California, formed in 1981. The band was founded when James Hetfield responded to an advertisement that drummer Lars Ulrich had posted in a local newspaper. The current line-up features long-time lead guitarist Kirk Hammett (who joined the band in 1983) and bassist Robert Trujillo (a member since 2003) alongside Hetfield and Ulrich.
Read more >
Click here to see the full discography >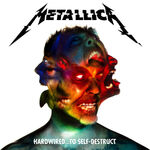 Hardwired...to Self-Destruct
is the tenth studio album by American heavy metal band
Metallica
, it will be released on November 18, 2016. The album will be the first since 2008's
Death Magnetic
. Marking the longest period in the bands history without an official studio album release, previously held by the time between 
Reload
and
St. Anger
being six years. The record will also be the first to be released under Metallica's independent record label
Blackened Recordings
.
Read more >

We are currently housing
529
articles, and
445
files.
We need YOU to help us expand and add articles to this wiki!
---
---
For starters, sign up to create a personal account, or log in if you already have one.
If you're new to Wikia, please use the above links to get started. If you already have editing experience, and you have an article relating to Metallica to contribute, use the box below to create it: <createbox>width=30</createbox>

Check out the
community portal
to see what the community is working on, to give feedback,
or just to say hi.
---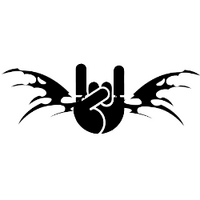 We currently have one open Moderator position. If you would like to become a Mod please contact me on my talk page here, if you have done the following requirements: 1) You must have been active for at least 15 days straight, 2) You must have at least 50 edits, and 3) You must have at least made one new page. Thanks.
We now have a live chat running you can join the chat here.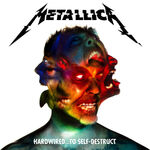 Moth Into Flame
is the second single from
Metallica's
upcoming album
Hardwired...to Self-Destruct
. "Moth Into Flame" is a groove orientation song with some echos of material from
Ride the Lightning
....
Read more >


Refresh
See more >
Loading RSS data...


Refresh
It's just a joke, don't get offended.
Hammiams
•
So I got bored and I noticed that a lot of other big wikis had a Discord page. In an attempt to have some more talk between the active users we have I have created a Discord server for all things Met…
I'm finding more and more things I'm going to have to do research on.
Again, I'm learning alot about Metallica.
See more >